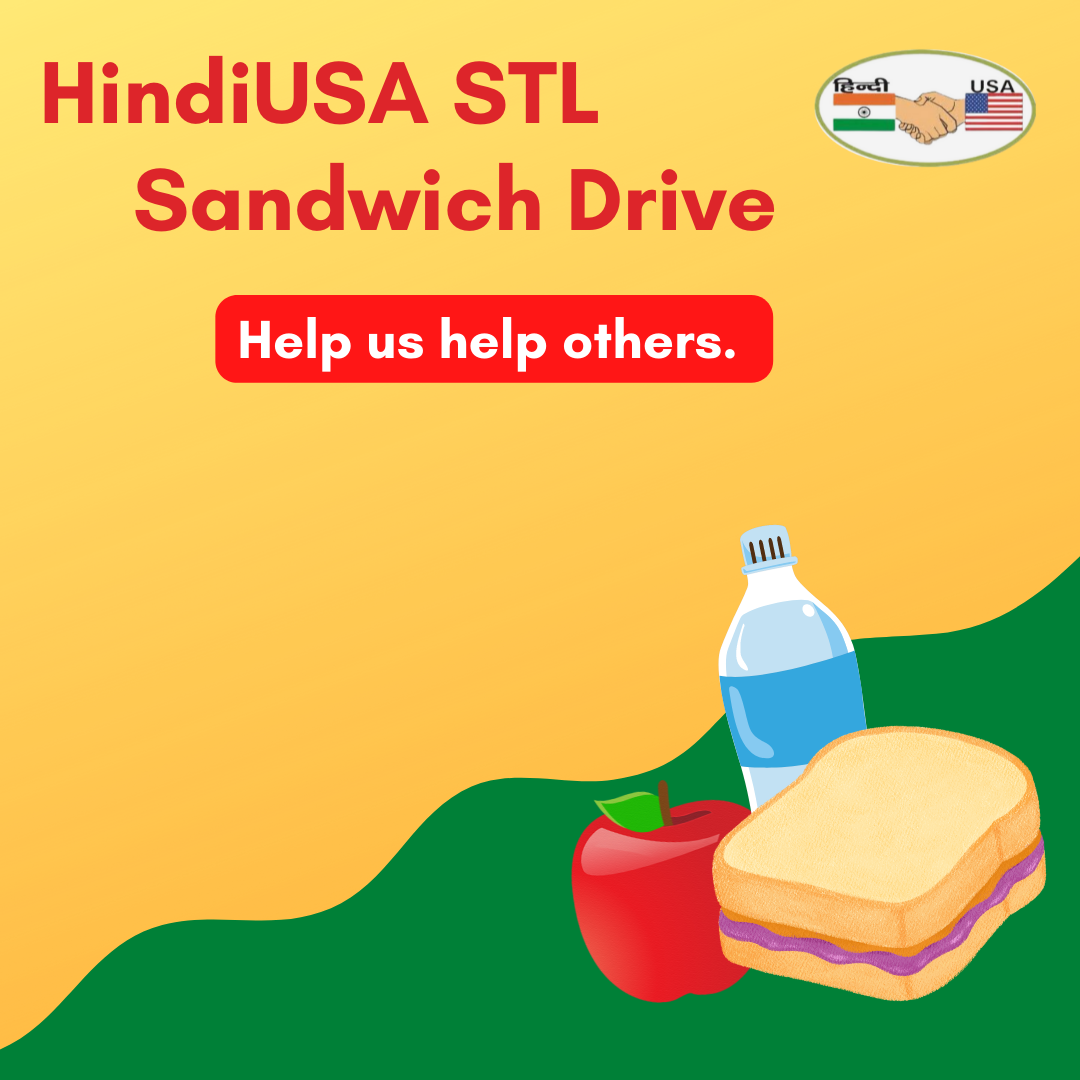 HindiUSA STL Sandwich Drive
With the holiday season quickly approaching HindiUSA has once again decided to give back to the STL community and fight against food insecurity. While in previous years we have done food drives, this year we're trying something with a more long-lasting approach. An ongoing sandwich drive.
Students can make between 20 and 40 sandwiches and drop them in a collection box in the Yoga Hall from 5:45-5:55 on Friday night. The sandwiches will then be delivered to a shelter the next morning where they will be distributed to those in need.
Children should be 10+ and those under 15 should have a parent or guardian assist in the preparation to ensure that food safety guidelines are properly followed. The sandwiches should be made with creamy peanut butter, Smuckers (or similar) jelly, and white bunny bread (no wheat or grain). Volunteers should always wear food service gloves and masks when handling food, the completed sandwiches should be neatly packed into a Ziploc sandwich bag. Do not use the first or last piece of bread in a pack, and only use fresh packs of bread. No leftover bread can be accepted.